Restaurants ready for festive season
时间:2022-01-13 07:04来源:未知 作者:-1 点击:173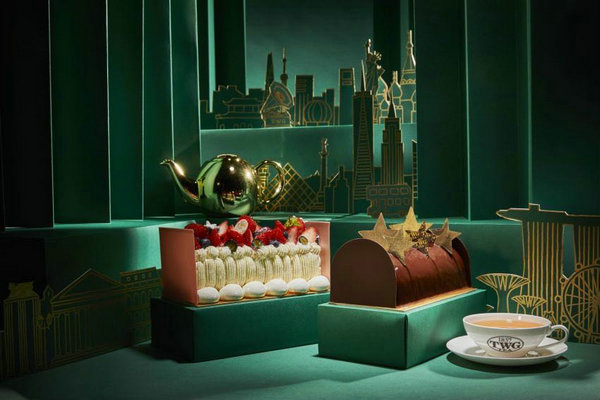 TWG Tea has launched tea-infused chocolate bonbons together with handcrafted log cakes and festive macarons. [Photo provided to China Daily]
  From festive log cakes to special set meals for family and friends, restaurants in Beijing are all set for the coming festive season at the end of the year.
  TWG Tea has launched tea-infused chocolate bonbons together with handcrafted log cakes and festive macarons. The chocolate pear log cake is one highlight which is layered with a rich Red Christmas Tea infused with chocolate mousse, fresh pear confit and fluffy chocolate sponge and garnished with gold chocolate stars.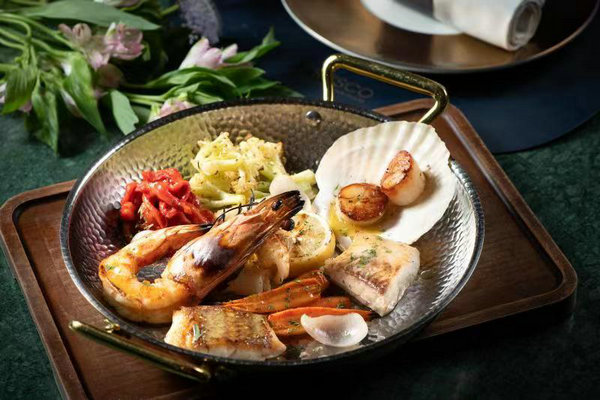 Seafood platter by Fresco. [Photo provided to China Daily]
  European contemporary restaurant Fresco has unveiled a new winter menu for the festive season that is inspired by its Italian chef Fabio Falangas winter memory. The seafood platter is one signature dish which includes Japanese mackerel, banded shrimp, American scallop and roasted vegetables. Falanga also prepares two set menus for two to celebrate Christmas.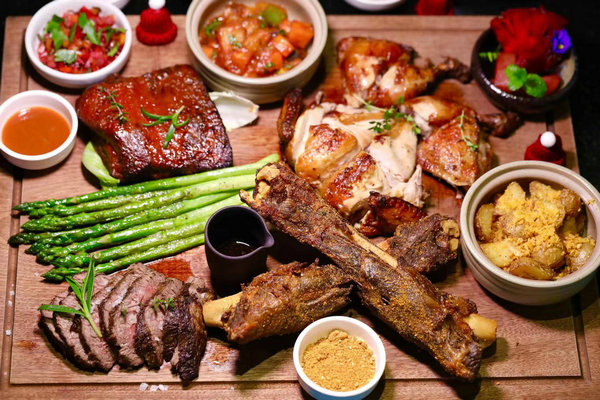 Meat lovers platter byWAA Riverside Gastropub. [Photo provided to China Daily]
  WAA Riverside Gastropub eyes on friend and family gathering on Christmas. It offers two set meals for 4 to 6 persons and 8 to 10 persons. Besides the Christmas apple and chestnut pie, the meat lovers platter is the must try as it includes M6 wagyu tri-tip steak, ganbei Khan lamb shank, Ecuadorian-style charcoal grilled baby back ribs and Tipsy Frog craft beer-marinated roast chicken.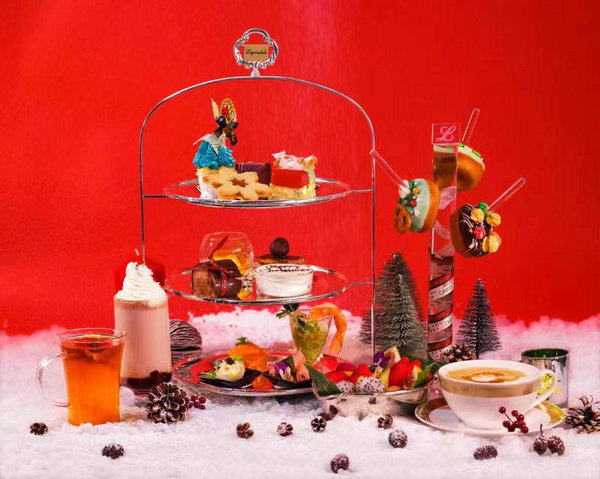 Afternoon tea set by Legendale Hotel.[Photo provided to China Daily]
  The lobby bar at the Legendale Hotel in Wangfujing, Beijing, has launched an afternoon tea set to celebrate the festive season with hot wines and fresh fruits. From savory snacks of smoked salmon and soda biscuit and smoked turkey to the sweet cupcakes and tiramisu, the design of the set is full of festive spirit.
(责任编辑:)
关键字
Restaurants,ready,for,festive,