Michelin green star confirms menu of success
时间:2022-01-13 07:22来源:未知 作者:-1 点击:57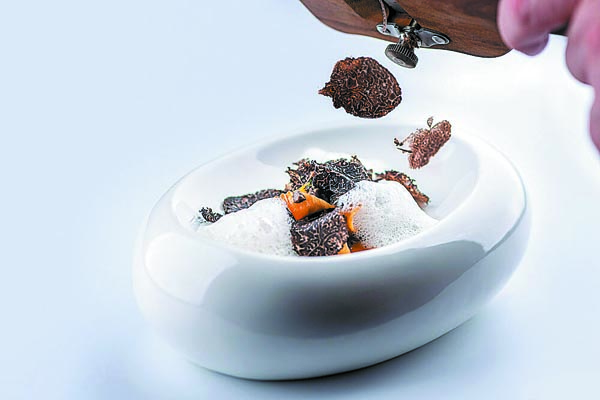 A dish served at Taian Table, the new Michelin three-star restaurant in Shanghai.[Photo provided to China Daily]
  Sustainability was the buzzword at this years Michelin awards in Shanghai as Taian Table walked away with the citys only Michelin green star. This award was first introduced by the Michelin Guide last year to promote sustainable practices in the catering industry.
  Kings Joy, a vegetarian restaurant in Beijing, won the first green star on the Chinese mainland in November 2020.
  According to the guide, Taian Table was conferred this new award because they source from sustainable producers and minimize plastic use, food waste and energy consumption.
  Gwendal Poullennec, Michelin Guides international director, said in a video screened at the Shanghai award ceremony: By developing many inspiring initiatives, these restaurants are playing an important role in helping reduce the environmental impact of their menus while promoting the best of local products and encouraging other professionals or food lovers to move forward.
  Helmed by German chef Stefan Stiller, Taian Table was also awarded three Michelin stars this year, an improvement from its two-star rating last year.
   1234Next>>
(责任编辑:)
关键字
Michelin,green,star,confirms,m