Popular Peking duck restaurant ready to da
时间:2022-01-13 07:24来源:未知 作者:-1 点击:149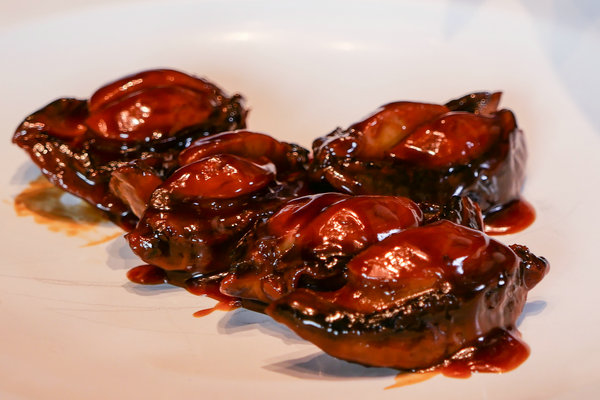 Braised fresh abalone risotto with black truffle sauce. [Photo provided to China Daily]
  Popular for its roasted Peking duck, restaurant chain Dadong has upgraded its Nanxincang branch in Beijing into a flagship outlet with new menu and decorations in November.
  The two-floor restaurant is redecorated with a modern yet simple touch. The decor style combines modern interiors with oriental arts concepts.
  According to Feng Guoxu, executive chef and general manager, all aspects of the restaurant are updated including the tableware.
  The braised fresh abalone risotto with black truffle sauce is one must-try as well as Dadongs signature roasted Peking duck with Russian caviar.
  Other highlights include sweet shrimp and walnut meat and alfalfa with pomegranate salad.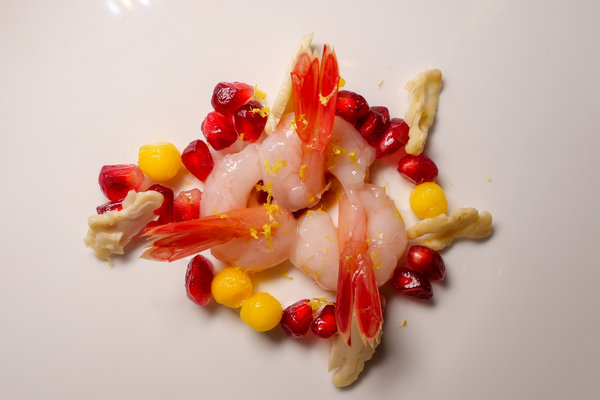 Sweet shrimp and walnut meat and alfalfa with pomegranate salad. [Photo provided to China Daily]
(责任编辑:)
关键字
Popular,Peking,duck,amp,nbsp,r