Work-study program widens treatment of pediatric cancers
时间:2022-01-14 19:59来源:未知 作者:-1 点击:119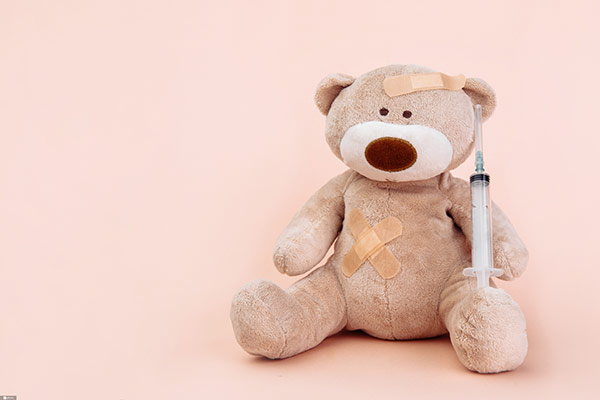 [Photo/IC]
  Though Wang Zhaojian has been working as a pediatrician in Northwest Chinas Qinghai province for 22 years, she had not treated children with cancer for more than a decade.
  Far from the eastern coastal regions rich in medical resources, many local hospitals in Qinghai are short of well-trained staff and advanced equipment. When children are diagnosed with cancers, most parents will travel thousands of miles to see doctors in big cities, or just take their children home, giving up hope of treatment.
  Together with two nurses from the same hospital, in October Wang joined a six-month study program at leading cancer hospital in East Chinas Shandong province, where she mastered some solid tumor diagnosis and treatment methods from pediatric cancer specialists. She has brought that knowledge and experience back to Qinghai, hoping to reduce misdiagnosis of cancers among children and allow more child patients to receive treatment locally.
  Wang is one of the beneficiaries of a pilot program started in 2020 by Chinas Shiyu Children Foundation, which offers support to pediatricians from remote areas of West China to learn from professionals in eastern provinces.
  Tough challenges
  Donating money to support a child with cancer can change the fate of one family, but donating money to support a doctor who treats children with cancer can change the fate of countless families in a region, says Li Zhizhong, the foundations originator and a well-known science writer.
  Tumors in children are not just tumors of smaller size, he explains, adding: They are different in terms of mutation and other aspects, so doctors must treat them differently.
  One big difference is that the cure rates of childhood cancers tend to be much higher than those of adults, which convinces Li that most childhood cancers have the potential to be cured, as long as these patients receive appropriate and early treatment.
  The number of new cases of malignant tumors in children under the age of 15 is about 25,000 each year in China, but the country is also facing a shortage of pediatricians, with the western regions witnessing the most scarcity.
  Last year, Lis foundation carried out a survey, together with Shandong University, which found that Qinghai only had 36 hospitals with independent pediatric departments and 489 pediatricians (including assistants), accounting for 3.24 percent of the total number of local doctors.
  Wang studied at Shandong Cancer Hospital, one of Chinas pioneering clinics with an independent pediatric oncology department. More than 60 percent of its patients are from other provinces, and nearly 10,000 children have been treated at the hospital.
  Shortly after arriving in Shandong, she was shocked. The cases of child cancer she saw in a day there were much more than in her hometown in one year.
  Wang followed other doctors in participating in daily ward rounds and checking on patients. She also memorized various chemotherapeutic drugs she had never known about.
  The 47-year-old doctor did not expect to become a pediatric cancer expert immediately after the study, but she hoped that she could learn how to make accurate initial diagnoses. Now, when seeing a child exhibiting some symptoms, she can tell if it is a tumor or not, so as to reduce the incidence of diagnostic errors.
  Diagnosis is the first hurdle in cancer treatment among children. Wang found that, because of the lack of systematic cognition of pediatric cancers, children with solid tumors have to go to three hospitals, on average, to get diagnosed.
  Effort yields results
  In the past, if a child had abdominal pain, she would think it might be intestinal obstruction, a common pediatric ailment. However, during her Shandong experience, she realized that some children with such symptoms may have intestinal lymphoma, a rare type of cancer.
  Wang has learned that further tests are necessary when seeing some patients, and she even reflected on cases she had dealt with in Qinghai in the past. She found herself pondering whether there could have been missed diagnosis.
  In six months, she helped treat more than 300 cancer-stricken children in Shandong. Since returning to her hometown, her hard work has begun to produce results.
  A couple of days ago, Wang encountered a 5-year-old Tibetan boy who suffered from rhabdomyosarcoma, a cancer that affects the bones or soft tissue. She previously had no idea about the disease, let alone be able to give any information to the patients family.
  But, after seeing such cases in Shandong, and learning the cancer treatment methods during the study, when the boys parents came to Wangs office, she could offer them a clear introduction to the disease and some medical advice.
  I have gained confidence, Wang says. I no longer worry about seeing severe cases. I know how to check and treat them.
  The program is also benefiting patients. For people hailing from distant areas whose children have critical diseases, traveling to big hospitals can be challenging and time-consuming. Qinghai, a region neighboringXizang and Xinjiang, has many ethnic groups, and language can sometimes be a barrier when minorities visit hospitals.
  Well-trained local staff will enable more patients to see locally based doctors in a timely manner and at a lower cost.
  Wang says her department has treated more than 20 children with tumors this year, and more colleagues are scheduled to participate in the study program.
(责任编辑:)
关键字
Work-study,program,widens,trea